Staff
Our dedicated staff members are here to provide support, compassion, and information to help you through your journey of grief and the celebration of your loved one's life.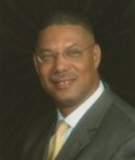 Ernest Neilson III
Owner/Funeral Director
Loritts-Neilson Funeral Home is owned and operated by Ernest Neilson, III and his wife, Cynthia Booker-Neilson. Ernest is an ambitious, detail-oriented professional with a long and illustrious career in the funeral industry. Mr. Neilson has a comprehensive knowledge of the industry and is known for dependability, attention to detail, and services that display care for each client. Ernest is a licensed Embalmer and Funeral Director, as well as a Notary Public in and for the State of Ohio, Montgomery County. Mr. Neilson also holds a license from the Department of Insurance to engage in the business of Pre-need Funeral Expense.

Ernest received his Bachelor of Science degree in Management from Park University, Parkville MO and his Mortuary Science degree from Cypress College School of Mortuary Science, Cypress CA. Mr. Neilson has been active both civically and in the community - A member of Greater Allen AME Church, many Masonic affiliations (PHA) , Habitat for Humanity (Dayton Chapter), and several professional affiliations (Ohio Funeral Directors Association, Ohio Embalmer Association, Greater Dayton & Montgomery County Embalmers and Funeral Directors Association and International Cemetery, Cremation and Funeral Association).